So what would bring someone to call Roger Salloom "America's best unknown songwriter"?
Well first you need to get to know Roger a little better…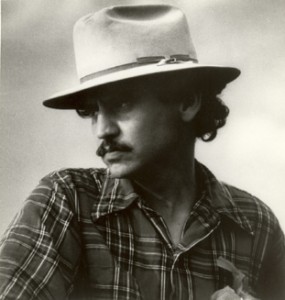 Roger Salloom was in the center of the 1960s San Francisco psychedelic scene, playing the Fillmore with Santana, Van Morrison, BB King and Procul Harum. In the 1970s he moved to Nashville to pursue songwriting, then disappeared for 20 years to raise a family as a single parent and draw a syndicated cartoon.
Imagine Jack Kerouac, John Belushi, Lord Buckley, Lenny Bruce, The Diggers, and throw in Leadbelly, Jimmy Reed, Lonnie Johnson, Geoff Muldaur, Dan Penn…all rolled into one person, and you have a glimpse of this poet, singer-songwriter. Salloom performed with The Band, Steve Forbert, Doc Watson, John Prine, to name a few.
A cross between blues, roots, Americana, country, and soul, Salloom always speaks from his heart. He has a self-deprecating, humorous, everyman quality, mixed with a powerful sensitivity and depth of character.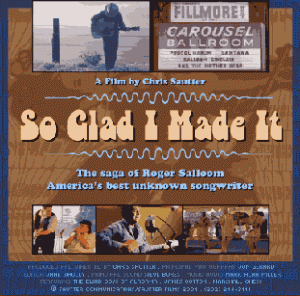 There is a story here. A story so intriguing that it enticed an award-winning filmmaker to make a film about the subject. So Glad I Made It, the Saga of Roger Salloom, America's Best Unknown Songwriter, won 6 awards, was on the 2006 Grammy ballot, and received rave reviews across the U.S. More below.
But even a movie doesn't tell the whole story…
The Beginning
Roger Salloom began his music career by listening and learning. As a 13 year-old banjo and guitar playing novice whose influences were Pete Seeger, Jelly Roll Morton, Sonny Boy Williamson, Woody Guthrie, Hank Williams and Jimmy Rodgers.
Leaving his hometown of Worcester in 1966, Roger landed in Bloomington at Indiana University taking on those early influences and new found music mentors such as Van Morrison and Bob Dylan.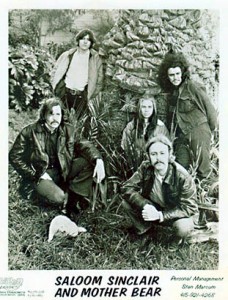 While in Bloomington, Roger formed Salloom, Sinclair and Mother Bear.  Moving to San Francisco in 1967, the band performed in venues such as The Carousel, The Fillmore and The Avalon Ballrooms with alongside contemporaries, Santana, Procol Harum and BB King.
When Chess Records founder, Marshall Chess, sought to broaden the labels blues roster and R&B base, they found their entry into the psychedelic scene by signing Salloom, Sinclair and Mother Bear.
When Mother Bear went into extended hibernation, Roger and co-leader Robin Sinclair found further success in Nashville with Area Code 615.  Roger created an extended family of artist peers while in Nashville that included Guy Clark, Rodney Crowell and Richard Dobbins.
After another songwriting stint in California working with Creedence Clearwater Revival manager, Jake Rohrer, and CCR bassist Stu Cooke, Roger returned to Massachusetts in 1980.
The "Dad" Years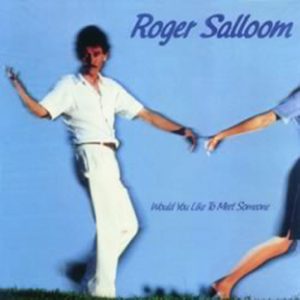 As a single Dad, Roger had a challenging life throughout the 80's. But after settling in Northampton, MA, Roger continued songwriting, recording (Yellow Plum Records) and playing with artists such as The Band, John Prine, Jonathan Edwards, Jerry Jeff Walker, The BoDeans, Joan Armatrading and Leon Russell.  Over the course of the years, Roger has  shared the bill with artists such as Van Morrison, Santana, Cheech and Chong, Doc Watson, NRBQ, Maria Muldaur, Jonathan Edwards, Paul Butterfield and many others.
While in Northampton, Roger has performed each year at the largest outdoor free concert in Western Massachusetts. Starting in 1982 at The Pines Theater this show continues to be performed every year and has become a highlight of the summer in Western Massachusetts.
During the early 80's Roger recorded an acclaimed album, Would You Like To Meet Someone that won WBCN's Big Mattress Song of the Week back in 1982. The players included some of the best New England Musicians including Jonathan Edwards, The Roomful of Blues horns, and Jeff Milman and Jim Lang. The album is very rare and only available on vinyl. It's clearly a high-water mark for Roger so grab one if you can find it. It contains some of his best songwriting.
The Hiatus
During the 90's Roger pretty much disappeared from the scene, only playing occasionally. Raising his two boys, and keeping the family going became the priority. So there was not much performing or songwriting during that time.
But then in the early 2000's his new wife Donna, who didn't even know of his music background at first, prompted him to get back on his horse. Since then Roger has been writing and recording and performing more often.
The Latest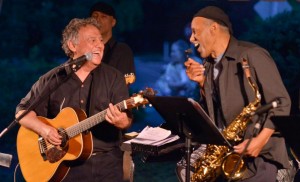 Now Roger performs throughout New England and sometimes nationally. He doesn't do many shows, so when you get the chance, you might not want to miss it. And like many of us in the twilight years, as Roger says in his song Here's To The Life… "There's nothing more precious than your own life." So make every moment count, as Roger does.
The Movie
Chris Sautter, winner at the New York International Independent Film Festival for best political documentary (The King of Steeltown), completed a film in 2006 about Roger titled, "So Glad I Made It, The Saga of Roger Salloom, America's Best Unknown Songwriter." The film has screened to rave reviews for NARAS in New York at the Tribeca Cinema, the Belcourt Cinema in Nashville, TN, & at various theaters including The Academy of Music, Northampton, MA, The Regent Theater, Arlington MA, The Indiana Historical Society, Indianapolis IN, among others and has won the numerous awards and rave reviews.
"So Glad I Made It" was named "Best Documentary" at Spudfest Music & Film Festival in Teton Valley/Jackson Hole Wyoming . It also won the Providence Award at the prestigious Rhode Island International Film Festival and received Honorable Mention for Best Documentary at the New York International Independent Film & Video Festival in Las Vegas.  Grammy Magazine also chose the film as one of the top 12 in the last 10 years as noteworthy for the Academy members to view.
But the only real answer is in the music.
Listen closely and you will begin to understand…