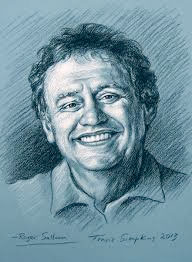 Roger Salloom has been called "America's Best Unknown Songwriter." Why would someone say this?
It's because he has such an interesting story to tell. His journey from the 60's folk scene to stints in Nashville, to his current home in the amazing music town of Northampton, Massachusetts is a story for the ages. Learn more about his story here.
But no one would care about that story if the music wasn't special. His songs are truly unique and soulful in a heartfelt way. That's why he headlines shows throughout New England and plays with an amazing band, including Charles Neville, of the amazing New Orleans Neville Brothers.
Along the way he has recorded many albums that have received great responses. Learn more about his music here.
If you want to share Roger Salloom's story on your Blog, in your newspaper, or in you magazine, we are happy to help you with any information you might need. Contact Roger here to discuss what you need to tell Roger's story.
Download Roger's Press Kit by clicking on this link…rogersalloompresskit